COMMERCIAL ROOF REPAIR SERVICES
Expert Commercial Roofing Repair Services in Connecticut
Are you in search of commercial roofing repair services in Connecticut? Your search ends here! Eagle Rivet Roofing is your reliable partner for all your commercial and industrial roofing needs.
As a well-respected local roofing repair contractor, we've been providing exemplary solutions to Commercial Property Managers and Industrial Facility Managers in Connecticut, ensuring that their roofing systems are always in prime condition, and ready to tackle the unpredictable New England weather.
Our adept team offers a spectrum of services, ranging from commercial flat roof repairs to intricate commercial metal roof fixes. Entrusting Eagle Rivet Roofing guarantees that your infrastructure is under the guardianship of the best in the business.
COMPREHENSIVE COMMERCIAL ROOFing REPAIR SERVICES
Dive into some of the essential services Eagle Rivet Roofing is proud to offer: 
FLAT ROOF REPAIR​
ROOF LEAK REPAIR​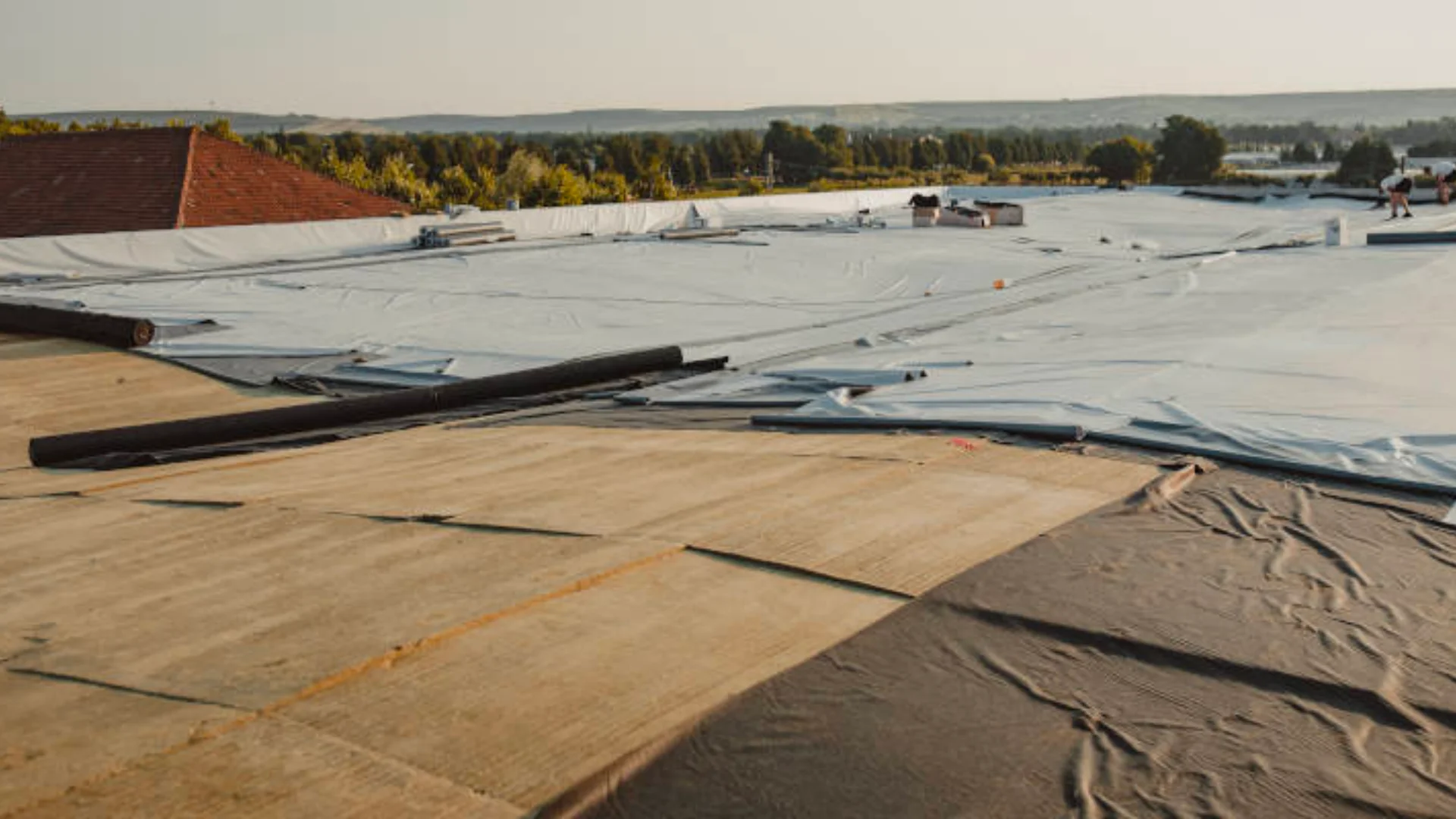 Roof STORM DAMAGE REPAIR​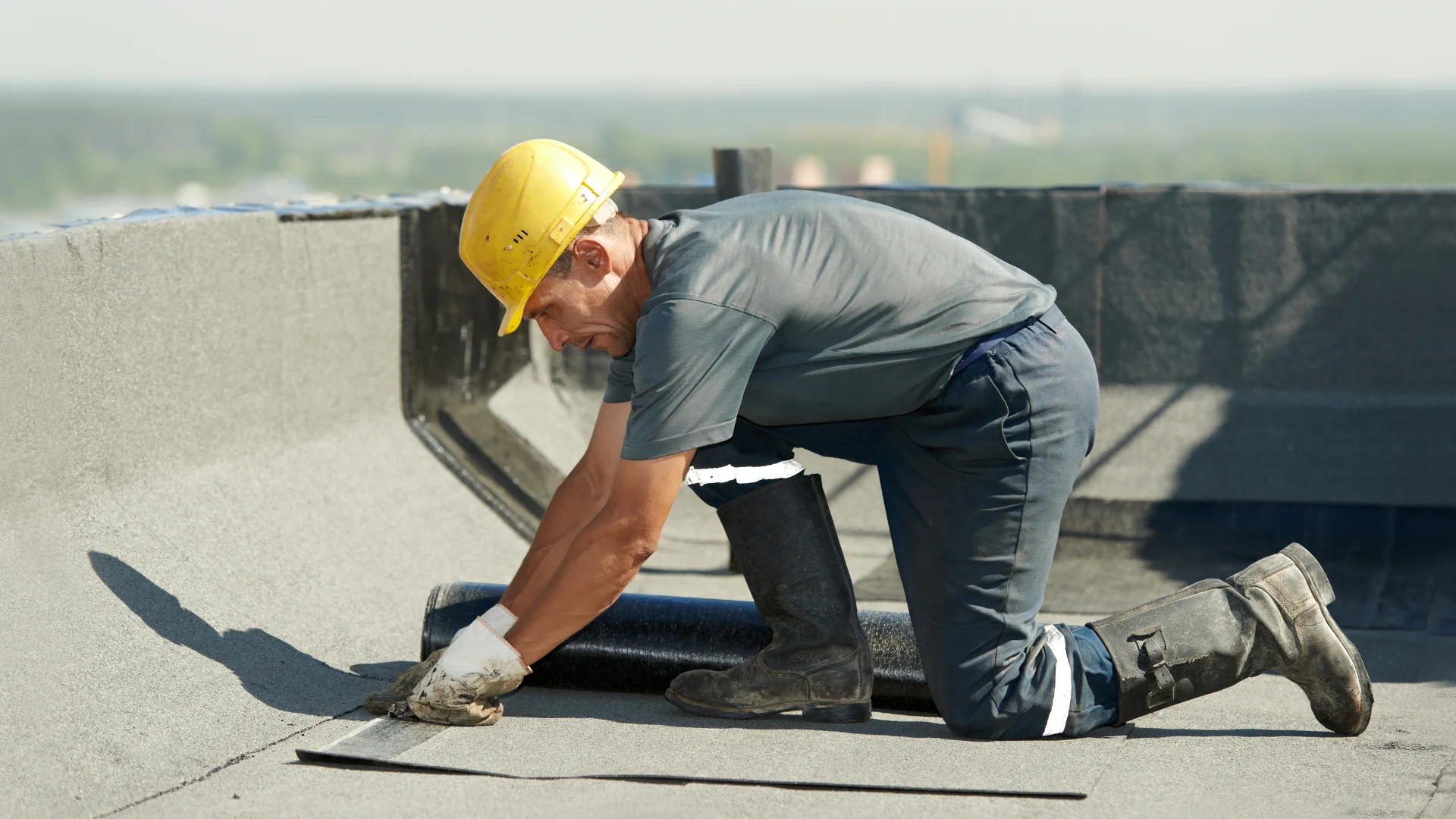 STRUCTURAL REPAIR​
EMERGENCY REPAIR​
ROOF MEMBRANE REPAIR​
COMMERCIAL ROOFING MAINTENANCE SERVICES
FLAT ROOF Repair
Our specialists are adept at commercial flat roof repair, safeguarding your roofs from leaks and preserving their structural integrity. Whether you have a built-up roof system, a single ply membrane, or a modified bitumen, we possess the know-how for it all.
Roof LEak REpair
Distinguishing and rectifying commercial roof leaks is an area where Eagle Rivet Roofing truly stands out. We swiftly pinpoint the leak's origin, ensuring prompt and efficient resolutions, guarding against potential property damage.
Roof Storm Damage Repair
The forces of nature, such as rain, hail, snow, or gusty winds, can wreak havoc on commercial roofs. Our crew is primed to manage commercial storm damage repair, keeping your business's downtime to a minimum.
Structural Repair
At Eagle Rivet Roofing, the structural soundness of your commercial roof is crucial. We are proficient in commercial roofing repairs, addressing any wear and tear your establishment might have endured over the years.
Emergency repair
Emergencies can surface without warning. We offer immediate and trustworthy emergency commercial roof repairs, ensuring rapid and effective solutions.
Roof Membrane Repair
With expertise in handling various roof membrane materials such as TPO, PVC, and EPDM, we ensure all repairs, from minor cracks to seam issues, are addressed with precision.
Is your property in need of a roof Repair?
Contact Eagle Rivet today to schedule your free evaluation today!
Why Choose Eagle Rivet Roofing for Industrial Roof Repairs
Eagle Rivet Roofing's stellar team stands ready to offer unparalleled industrial roof repair services in Connecticut. Our unwavering focus on quality ensures that your industrial premises remain operational, safeguarded, and optimized for energy conservation. 
With nearly a century's experience across commercial and residential sectors, Eagle Rivet's legacy of crafting and mending superior roofs is time tested. Our esteemed position as a top-tier industrial roofing firm stems from the faith and assurance our clients invest in us, solidifying our role as a forerunner in the Connecticut roofing landscape. 
You can count on our commercial roofing repair contractor for your industrial roof repairs, including: 
Reach Out for Premier Commercial Roofing Repair Solutions in Connecticut
Ready to entrust your commercial roof repair needs to the best in the business? Give Eagle Rivet Roofing a call, and our team will be more than happy to discuss your requirements and provide you with a free consultation.