COMMERCIAL WATERPROOFING SERVICES
Commercial Waterproofing Services in Conneticut
At Eagle Rivet Roofing, we're at the forefront of delivering top-tier commercial roofing and waterproofing solutions in Connecticut.
Our rich heritage in the field, combined with a genuine passion for quality and client contentment, sets the gold standard. From protecting flat roofs against the wrath of Mother Nature to ensuring your commercial premises stay shielded from water-related issues, we're your go-to experts. Dive into our extensive range of services, from roof waterproofing, protective roof coatings, robust waterproof membranes, and so much more.
For all commercial property owners and facility managers in Connecticut, the well-being of your structure is paramount. Count on us for tailor-made, cost-conscious solutions that aim to tick every box in your commercial waterproofing checklist.
COMMERCIAL ROOF WATERPROOFING
SYSTEMS WE INSTALL
At Eagle Rivet, we believe in providing an expansive array of commercial roofing and waterproofing choices to deliver optimum defense for your infrastructure: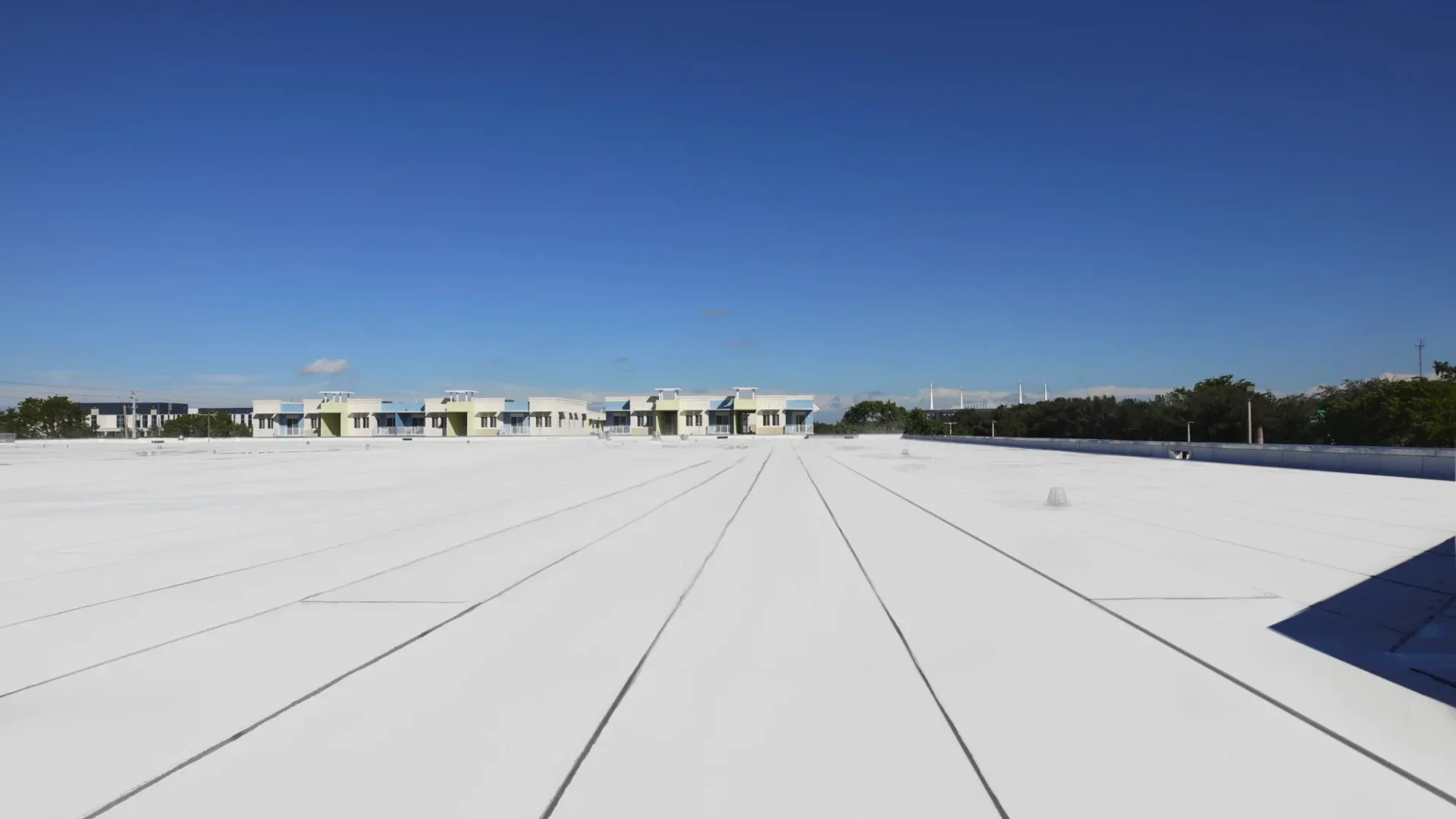 Expertly applied multi-ply bituminous systems (both hot and cold)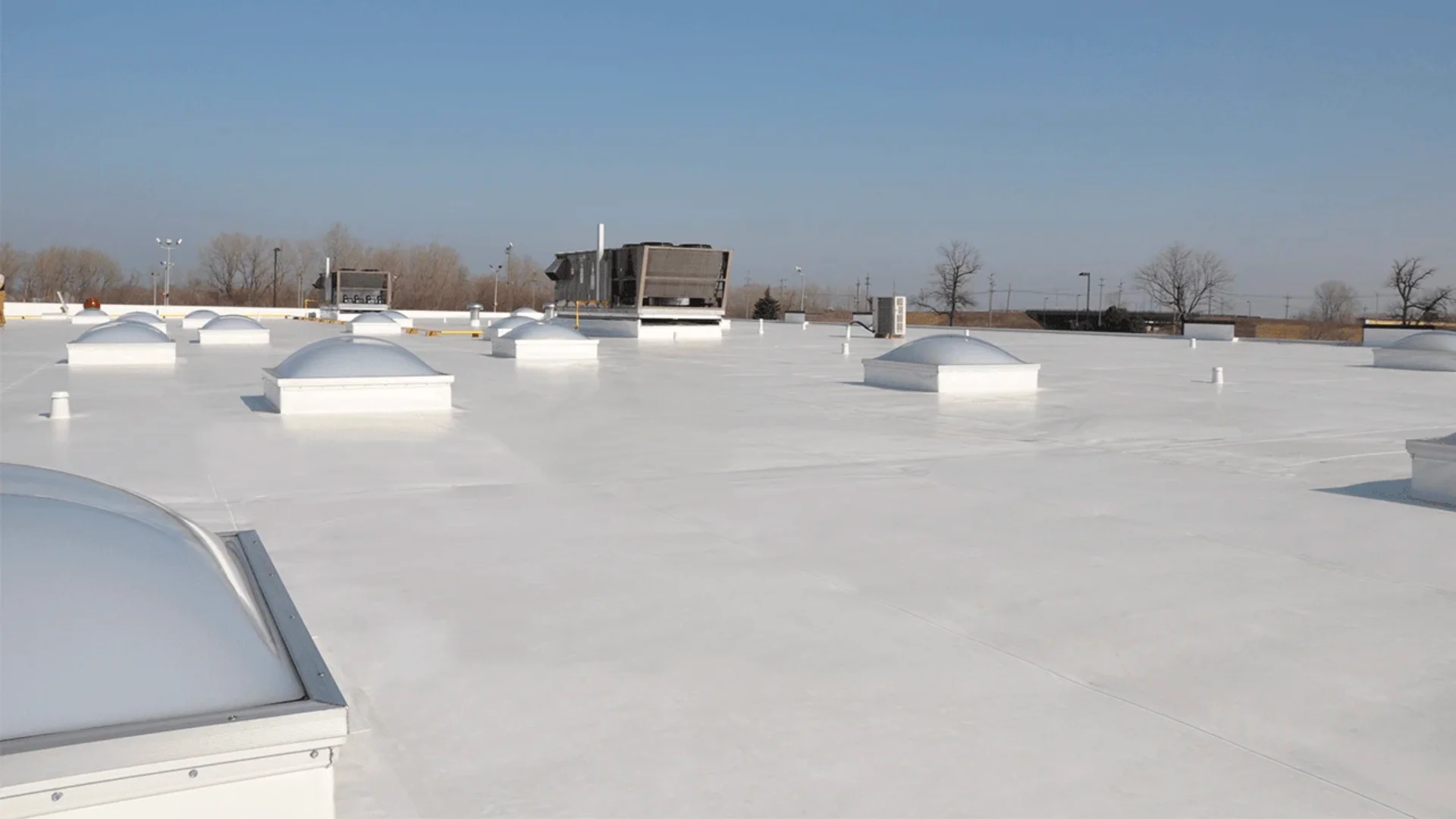 PVC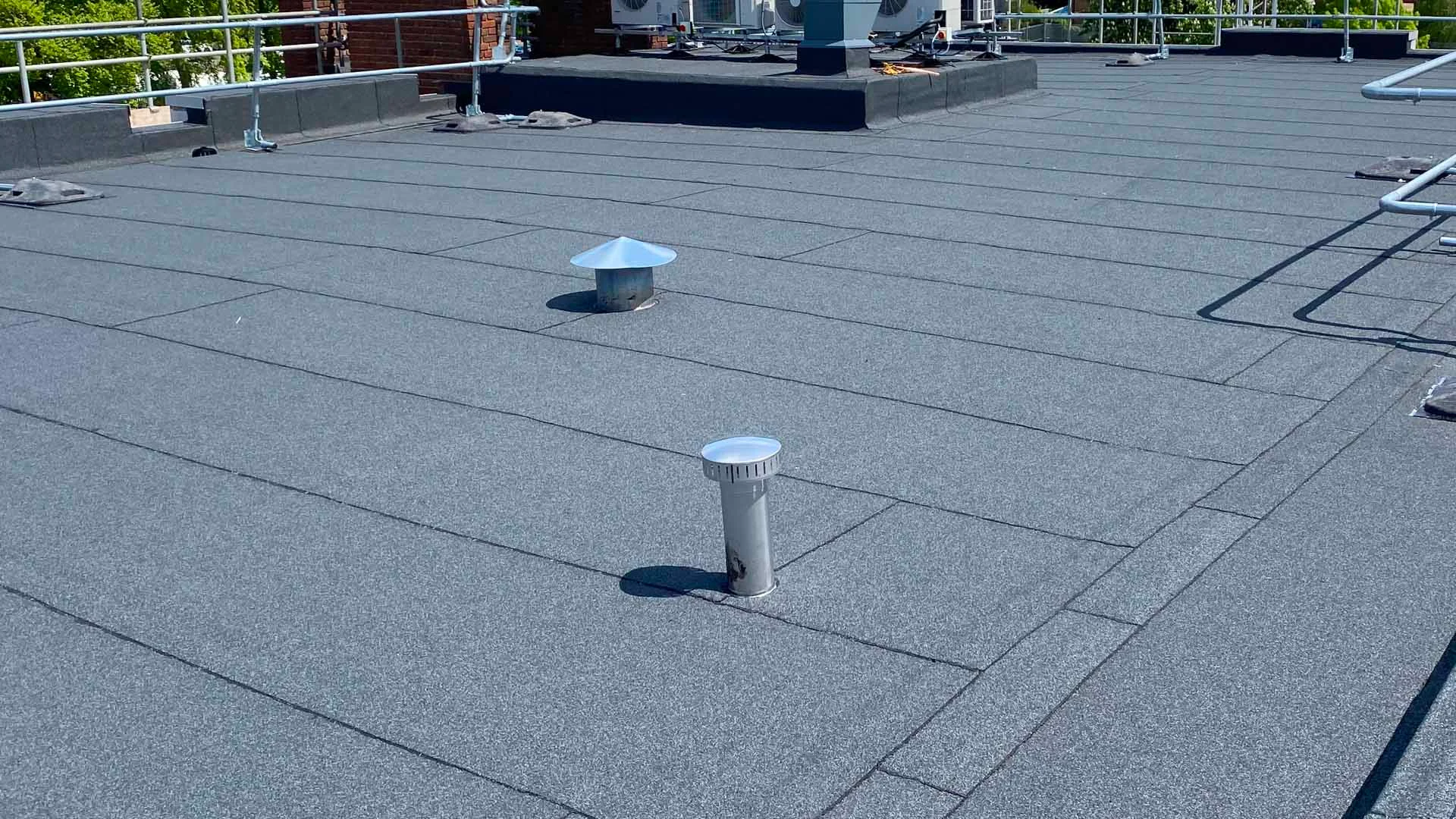 Environmentally-friendly self-adhesive bituminous
Highly resilient hot-applied rubberized asphalt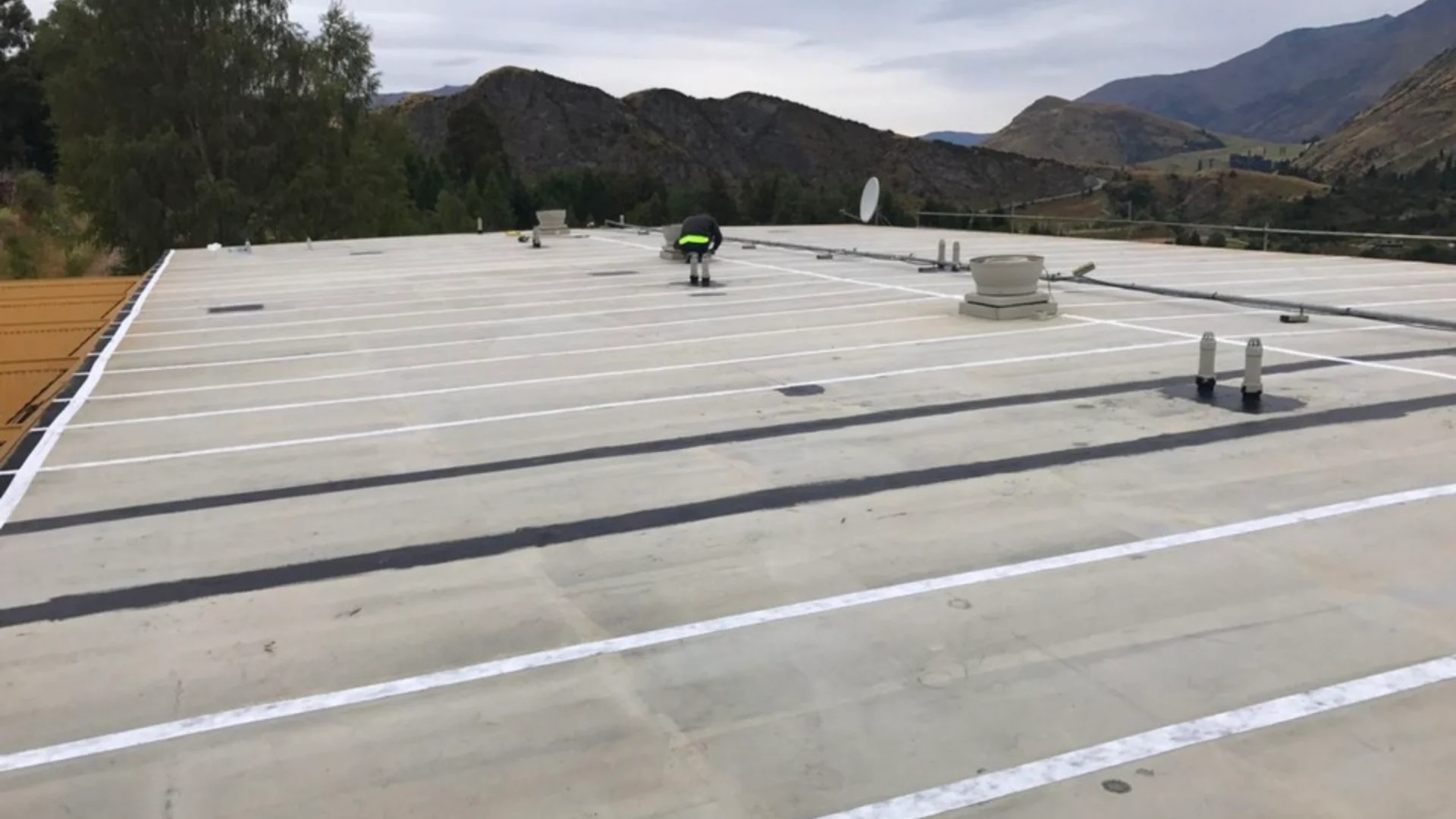 Adaptable butyl rubber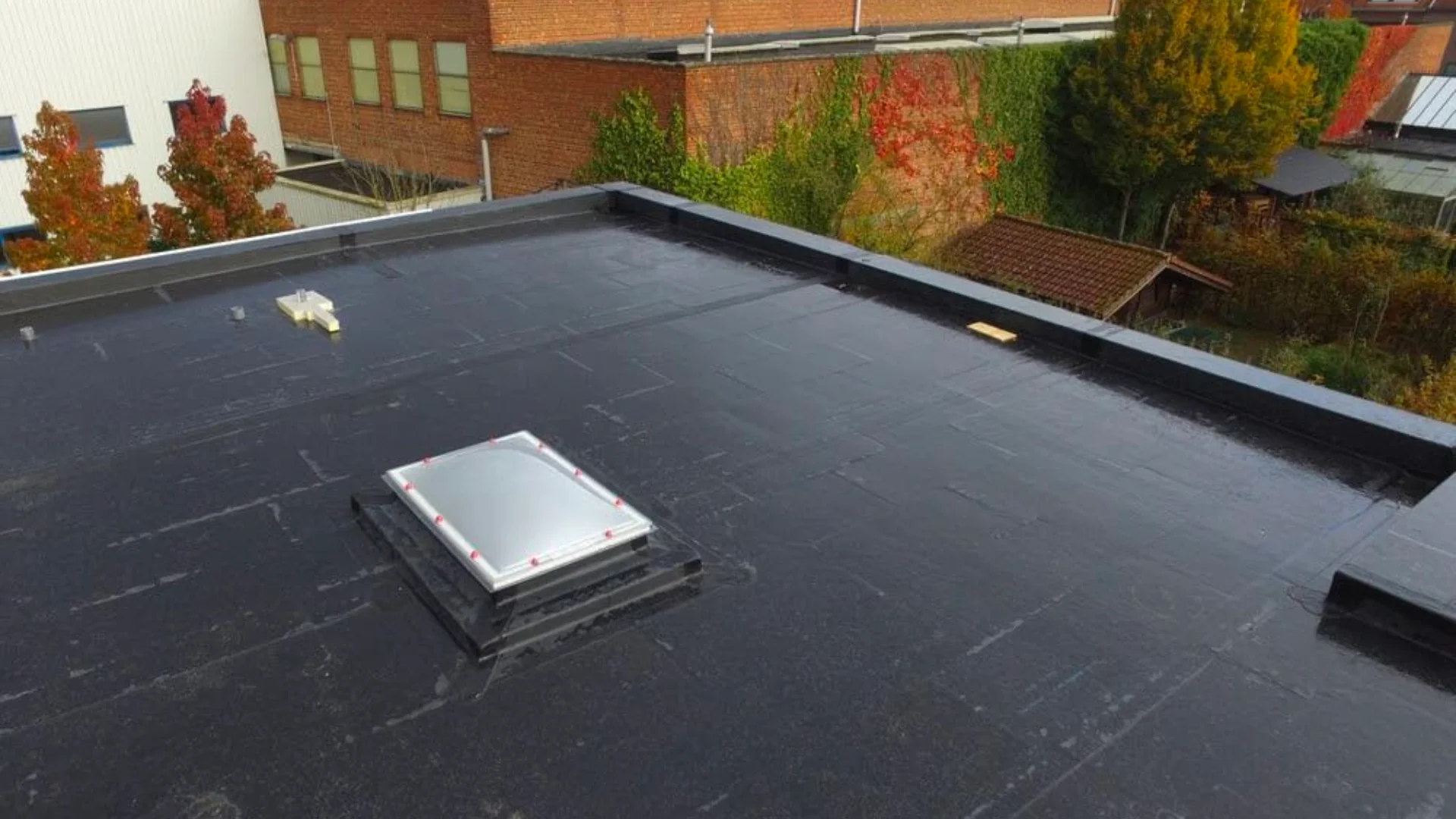 EPDM
Commercial Roofing and Waterproofing Products
We pride ourselves on crafting bespoke commercial waterproofing solutions, crafted to echo the unique demands of your property. With years under our belt, here are a few systems we excel in: 
HOT AND COLD APPLIED MULTI-PLY BITUMINOUS BUILT-UP SYSTEMS
Championing in durability and adaptability, these systems are a top pick for flat roofs, promising steadfast performance, come rain or shine.
PVC
Eagle Rivet's PVC solutions are synonymous with resilience, offering unmatched protection against the elements, especially in areas frequently dancing with storms.
SELF-ADHESIVE BITUMINOUS
For those leaning towards greener, sustainable choices, our self-adhesive bituminous membranes present a sleek, energy-wise option for commercial roofs.
HOT APPLIED RUBBERIZED ASPHALT
Tailor-made for low-slope roofs, this solution offers a robust shield against water seepage, making it a favorite among commercial establishments.
BUTYL RUBBER
Offering exceptional elasticity, longevity, and water resistance, our butyl rubber waterproofing systems accommodate your roof's movement and expansion, ensuring continuous protection from the elements.
EPDM
EPDM waterproofing stands out for its impressive durability and affordability, making it a preferred pick for those seeking minimal upkeep.
Is your property in need of roof waterproofing?
Contact Eagle Rivet today to schedule your free evaluation today!
Why Roof Waterproofing Is Vital
For Connecticut's commercial and industrial edifices, roof waterproofing is more than just a good-to-have—it's a must.
Roof Waterproofing Explained
Ever wondered what roof waterproofing really entails? Think of it as the protective shield that keeps pesky water out, using innovative membranes or coatings. At Eagle Rivet, we stay ahead of the curve, utilizing the latest advancements and superior-grade materials to ensure your commercial space remains undisturbed by water. 
Our expertise isn't just limited to roofs. We're pros at installing both horizontal and vertical systems – covering everything from foundational walls to picturesque green roofs. And given that these waterproofing layers lie hidden beneath other elements, our precision and attention to detail are unmatched. 
From integrating protective layers to ensuring optimal drainage, our comprehensive approach ensures longevity and reliability. At Eagle Rivet, we're sticklers for perfection, ensuring nothing's amiss. 
Ready to Dive Deep into Eagle Rivet's Commercial Waterproofing Solutions?
Commercial property managers and industry stewards, if waterproofing is on your radar, Eagle Rivet is your first port of call. We're all ears, ready to understand your challenges and showcase our array of solutions designed to keep your premises dry as a bone. 
Begin your journey towards a watertight commercial space with Eagle Rivet Roofing. Don't let water woes dampen your spirits—get in touch! 
Take the first step towards a secure and dry facility by contacting Eagle Rivet Roofing and prevent water today!