CONNECTICUT'S PREMIER COMMERCIAL ROOFING SERVICES SPECIALIST ​
Connecticut's Premier Commercial Roofing Services Specialist
The Greater New England's Go-To Roofing Company
Eagle Rivet stands out as a foremost authority on commercial roofing services spanning
Our journey, rich in decades of hands-on expertise, has cemented our position as the trusted name for versatile roofing solutions – be it flat terrains, time-honored structures, or advanced solar photovoltaic (PV) setups. Whatever the scale or nature of your project, we're equipped with the knowledge and finesse to guarantee your commercial space's unwavering safety. 
Unrivaled Commercial Roofing Services:
A Commitment to Excellence
At Eagle Rivet, we understand the unique challenges faced by commercial property and industrial facility managers. That's why our team of skilled technicians is dedicated to providing top-notch services tailored to meet the needs of every one of our clients.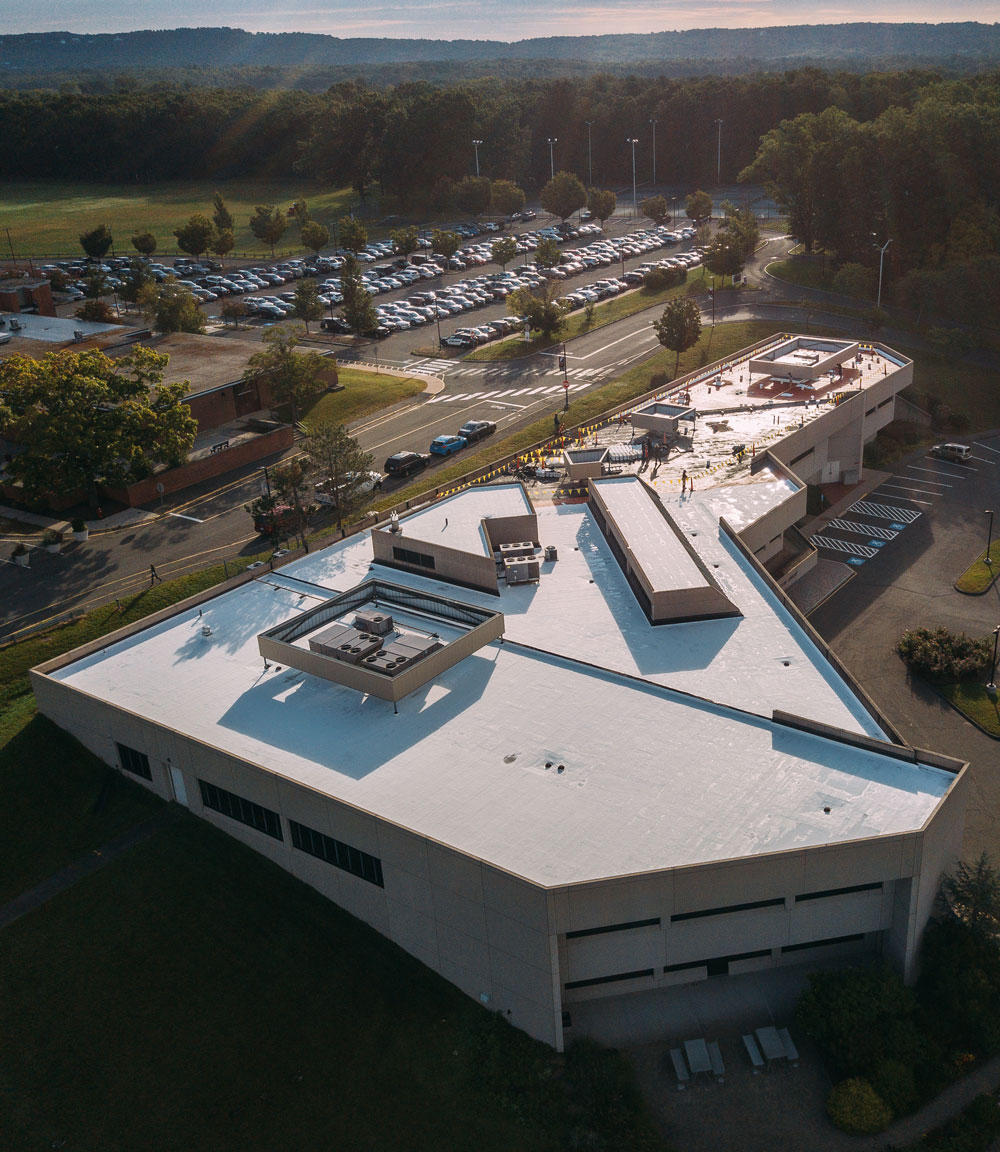 Expert Commercial Roofing Services
COMMERCIAL ROOF REPLACEMENT
Eagle Rivet offers top-tier commercial roof replacement services, guaranteeing expert craftsmanship and premium materials to ensure a durable and reliable roofing solution for your business.
Commercial Roof Maintenance
Our comprehensive commercial roof maintenance services are designed to proactively preserve the integrity of your roofing system, extending its lifespan and minimizing potential issues for a worry-free business environment.
Commercial Roof Repair 
At Eagle Rivet, our dedicated team provides swift and effective commercial roof repair services, addressing any damage or issues to restore the integrity of your roofing system and safeguard your business operations.
Commercial Waterproofing Services
Eagle Rivet's specialized commercial waterproofing services offer a robust solution to prevent water infiltration, enhancing the longevity of your building and ensuring a secure and dry interior environment.
Commercial Stone Ballast Removal
Our professional stone ballast removal services efficiently clear and improve your stone ballast roofing system, enhancing its efficiency and structural integrity for long-term commercial success.
Get Your Complimentary Commercial Roof Inspection Today!
At Eagle Rivet, we lay a robust foundation for our commercial roofing services with a comprehensive inspection. Our seasoned professionals meticulously assess every corner, ensuring that your roof performs at its best while upholding its robustness. Post-inspection, we craft bespoke solutions to mitigate any identified concerns, fortifying your roof's endurance and safeguarding your commercial assets for years to come.  
Considering a no-cost roof assessment?
We design roofing for commercial and residential buildings, and built up a reputation over the years to show our quality craftsmanship.
"I would be remiss if I did not compliment your crew and supervision. Along with working in an expert manner, they were hard working, polite and spent all their time working."
"It was great working with Eagle Rivet Roofing. They were able to get all required paperwork squared away in time to start a last-minute project. We were impressed with their work and determination to accommodate all of the project's needs."
"Your crew finished my roof yesterday. I wanted you to know that they were just lovely. They were tidy, polite, cheerful and stood the nasty heat without a complaint. Thank you!"

Our Commercial Roofing Solutions
We often don't give our roofs much more than a passing thought, at least until something goes wrong. From tropical storms to
Our Roofing Legacy in Connecticut
Each project we complete is not only about the finished product; it is also about establishing a long-term relationship with our customers, guaranteeing that their roofing solutions are long-lasting and energy-efficient.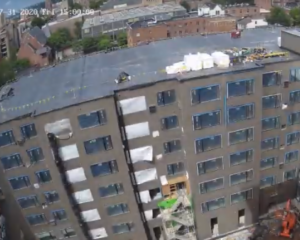 Crown Court II – August 2020
Location:
New Haven, CT
View Project
Connecticut Juvenile Training School New Roof
Location:
Middletown, CT
View Project
Jewish Senior Services
Location:
4200 Park Ave. Bridgeport, CT
View Project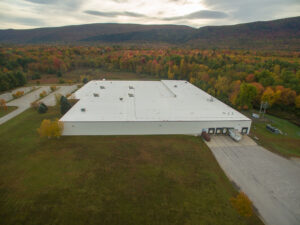 WCW Inc.
Location:
Manchester, VT
View Project
Zahren Residence
Location:
Avon, CT
View Project
Westfield CT Post Mall
Location:
Milford, CT
View Project
World-Class Roof Evaluation
Your Pathway to Superior Roofing
Eagle Rivet recognizes that in the world of roofing, quality and value go hand in hand. This philosophy is the reason why we provide complimentary roof evaluations, providing a clear insight into the health and performance of your current roofing. Drawing upon our deep reservoir of experience, our team crafts a detailed report, pinpointing the present state of your roof while presenting solutions tailored to your unique requirements and budgetary constraints. 
Get in touch with our roofing experts today for a free roof assessment or to find out more about our commercial roofing services. Protect your investment and enjoy quality roofing services that last.